A little boy named Donald has just been diagnosed with a golf-ball sized tumor, he is only 1 and 1/2 yr. old please keep him in your prayers. He is scheduled for surgery Mon. May 3rd.....Thank You
*UPDATE*Wed. May 5th....Donald had his operation and came through it wonderfully! Better, infact than Doctor's anticipated! The family wishes to extend heartfelt thanks to all who were praying for little Donald.
MIRACLES DO HAPPEN!
*UPDATE*
Date:99-05-17 13:30:26 EDT Donny(Donald Robert Lokken)is my grandson. Bless you all for your prayers. He is doing well. There are some problems of course and a long road ahead. All in all he is better than we would have thought possible when he first came out from his surgery to remove the tumour. I pray too for a speedy recovery and no recurrence of the cancer. May God bless and be with all the children and give their parents (including my daughter and son in law) the help in dealing with their problems. Will try to keep you informed. Beryl Rodin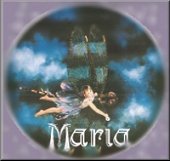 Date:99-04-12 10:23:01 EDT
Godůs blessing be with you.
Please help me pray for Maria Damilola Spain
her wish is to live with me, her mother.
I have applied for a visa so she can join us,
we have been seperated for over six years.
She is currently living in Africa and I am in Germany
please pray for us.
Thank you very much,
Latoya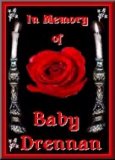 Please visit a grieving Mother's page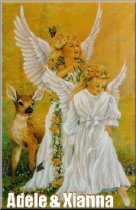 A Partial Accounting From A Very Loving Mom....
I am an adult survivor of sexual abuse and it was
something I swore I would never allow to happen
to my own children. But as we get older, we learn,
that we don't have all the control over life that we'd like
to. I was very careful about the people my children visited
to the point I was overprotective, and what happened to
them, in no way was I prepared for............
Please keep Adele and Xianna and Mom
in your thoughts and prayers!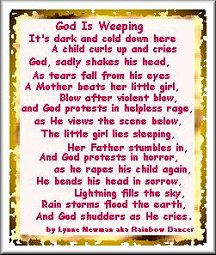 Rainbow Dancer's Abuse Poetry
Rape Crisis
Wise Women of the Web-Abuse Survivors Network
Passages of Hope & Healing for Abuse Survivors
"Minnesota Sex Offender Registration

*****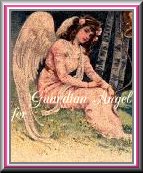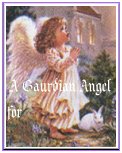 A personalized Guardian Angel will
be sent to anyone that requests it.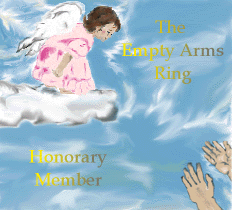 If you are grieving for a child,
or know someone that is, please click below
Empty Arms Web Ring



Miracles are the subtle wisps and whispers
that God and Goddess are
at play in the fields of your
reality and that your Spirit
breathes and your Soul
stirs within your creations
and manifestations
Miracles are the wisps
and whispers of
your empowerment.
Out of the blue...
as if by magic...
Be Open, Recieve.


Lazaris


~~~INDEX~~~
[MEMORIAL'S & TRIBUTE'S page1]
[MEMORIAL'S & TRIBUTE'S page2]
[For The Heart of Stone]
[FullMoon's COMPLETE INDEX]




FULLMOON'S CD STORE




You may use this banner
to link to these pages. Thank you



YOU COUNT!
You are number
to visit here
Counter was re-set 10/13/2000!





Copyright © 1996-2001
Graphics on this page by:
Fullmoon Graphics
All Rights Reserved