LQQKING for The Saint Lucia Doll?
Click Here!
---
Thank you for visiting my new store!
In an attempt to stand out from the crowd, I hope to bring you
high quality, reasonably priced Natural and Herbal products all
with a personal touch!
You will NEVER find anything on this site that I do not, or have
not personally used. I'm a member of The American Herbalists
Guild, have practiced holistic health and integrated herbal
healing methods for over 28 years and am currently enrolled in
a course for Family Herbalist and Certified Herbal Retailing.
I will include information on natural health care/concerns and
it's relation to each item I sell.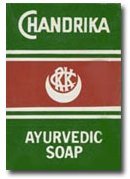 Copyright © 2005
Fullmoon Enterprises etal
All Rights Reserved