Thanks for stopping by to visit me! Auntie and I have been very busy working on one of the upstairs bedrooms...JUST FOR ME! My very own room with all kinds of cool stuff! My own T.V. and VCR and now I can practice the racing game and beat Terry and Adam's butts! I'm WAY ahead of them now, and I don't think they can beat my score. I get to stay up late on weekends if I get my homework done and get all my points on my chart...maybe I can put my chart on here so you can see all the things I have to do to get my points. I've got Tickle Me Elmo and Tigger to keep me company, I love making them talk and talk and talk... and it drives Auntie NUTS! Well, you can look at the pictures to see everything we've done.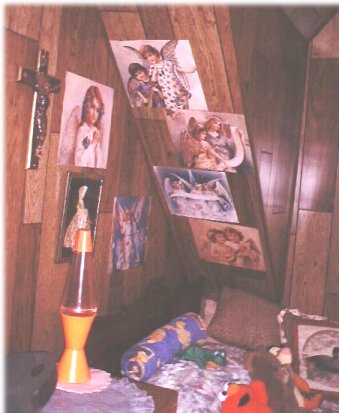 These Angels are from a calender my Mom gave Auntie a long time ago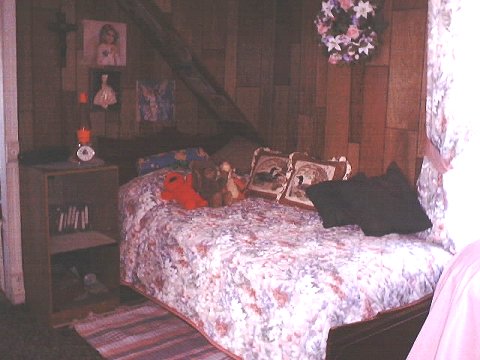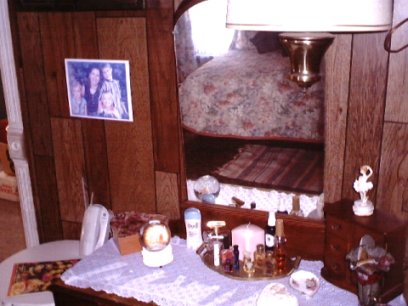 Auntie made me a picture of my Mom and my brothers and put it on the wall incase I get lonesome.
I've got my balarina's on there and a bunch of fancy perfume. The song that is playing on here now is the song my Ballerina Music box plays, it's Music Box Dancer!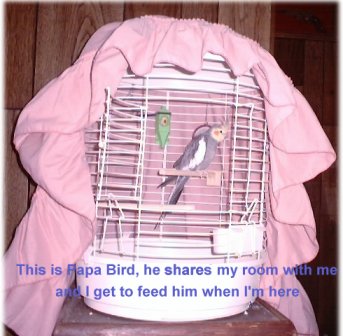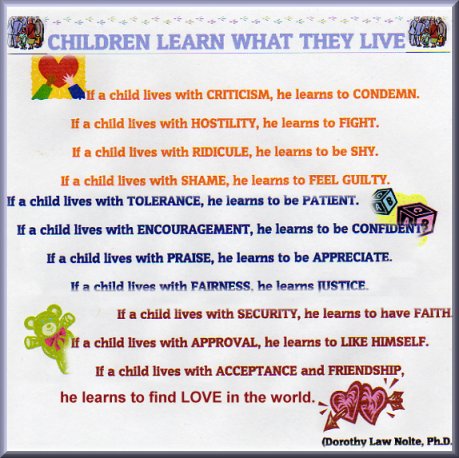 Auntie made this for my Dad's fridge
I don't get it, but she says it's her favorite
and she wanted to put it on here.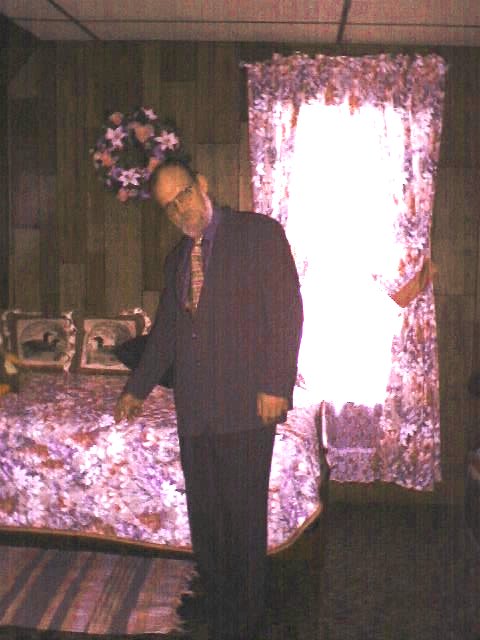 This is Uncle Terry, touching my bed because Auntie told him he wasn't allowed to TOUCH anything in my room or even walk on the rug!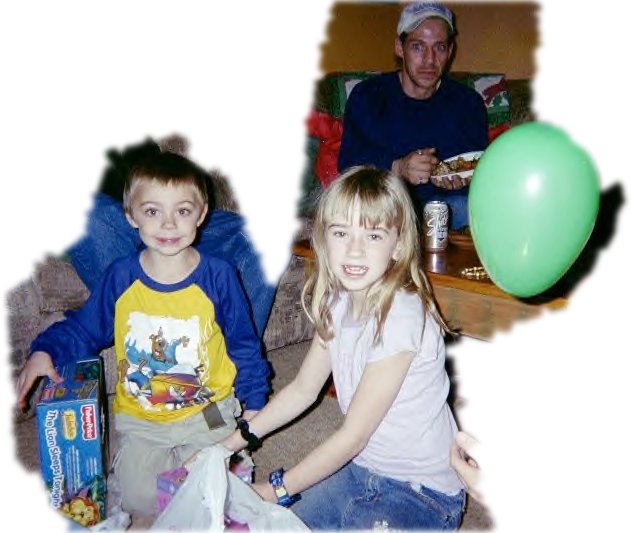 Me and My Dad and Dane at Thanksgiving 2004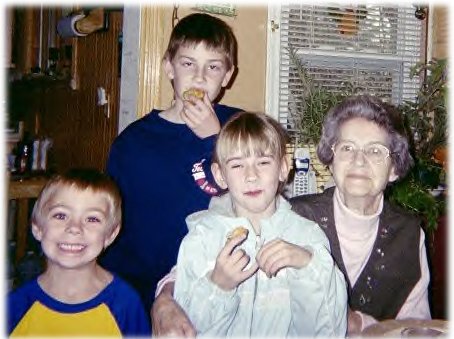 Me, Daniel, Dane and Great-Grandma Margaret 2004
Me and Dan YUM......GOOD COOKIES!



Check Out My Racing Scores and Behavior Chart!
Check out Auntie's 2005 Fix-up page!